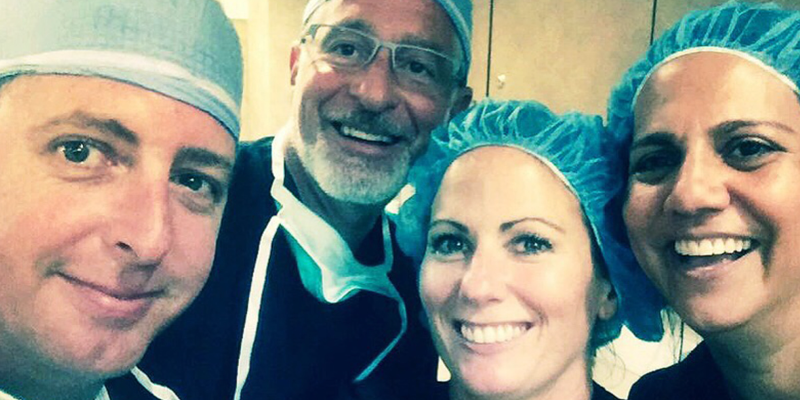 There are discounts and priority shopping times available to NHS staff to ensure they can access essential items and to say thank you for their hard work during the ongoing COVID-19 pandemic.
It's important that NHS and social care workers display their NHS ID when visiting stores to gain access and/or discount. We will continue to update and add to the list but please note that offers will be subject to change.
NHS England and NHS Improvement has launched an NHS staff offers list which details offers from a wide range of companies.
Mobile phones
EE is offering unlimited mobile data for NHS staff until 9th October 2020. All NHS workers have to do is register online with a valid NHS email address to receive the new offer.
Vodafone is providing NHS staff who are existing pay monthly customers with 30 days of free unlimited mobile data. You will automatically be upgraded if you're registered as an NHS worker, or you can register via the MyVodaphone app.
Supermarkets
Many of the major supermarkets have reserved time for NHS workers to do their shopping outside of busy periods.
Sainsbury's - every day from 7.30am - 8am
Asda - Monday, Wednesday and Friday 8am – 9am
Tesco - Every Sunday, priority browsing hour before checkouts open.
Co-operative - Monday to Saturday, 8am – 9am, Sunday, 10am – 11am.
Marks and Spencer - Tuesday and Friday – the first hour of opening.
Morrisons - Monday to Saturday, the first hour of opening. Plus 10 per cent discount off shopping.
Waitrose - No special hours have been announced, but a proportion of hard-to-find items will be set aside for NHS staff.
Iceland - Monday to Friday, final hour of trading.
Aldi - open 30 minutes early on Sundays for NHS, police and fire service.
Booths - Monday to Saturday, 7am – 8am and 8pm – 9pm (7pm – 8pm Chorley and Kendal only) Sunday, 9am – 10am (10am – 11am Media City only).
Restaurants and cafes offering discounts
Uber - Uber Medics is a new product in the Uber app which provides 25 per cent cheaper rides to NHS staff. You can access the discount by opting in on their website and toggling to the 25 per cent off NHS profile within your app.
YO! Sushi – 20 per cent off all food with a Blue Light Card. Get a code from the Blue Light card website or app.
WH Smith - 20 per cent off all food and drinks in hospital stores.
Hotel Chocolat – 50 per cent discount.
LEON – 50 per cent off takeaway food.
Las Iguanas - 50 per cent off at locations that remain open for takeaway plus a free drink.
Mindful Chef - 30 per cent discount on recipe boxes and ready meals. Email hello@mindfulchef.com from your NHS email account to get a code.
Keep checking this Twitter feed for the latest national and local offers.
Shops
Superdrug - 20 per cent discount when using a Superdrug health and beauty card and a valid NHS ID card.
Woolroom - is offering NHS workers a 20 per cent discount across all of its products. To redeem the offer NHS workers will just need to create an account with an NHS email address and enter the code THANKYOUNHS20 at checkout.
London road users
Charging schemes for road users in London have been suspended to ensure critical workers can travel around during the COVID-19.
Parking
The government is providing funding to NHS trusts to allow them to abolish parking charges for their staff. NHS trusts set car parking charges locally and many have made parking free already.
Local councils will also offer free car parking to all NHS workers, volunteers and social care staff. This will apply to council owned on-street spaces and council-run car parks, including pay and display. Councils are making local arrangements to ensure staff can provide evidence in their windscreen to avoid parking tickets.
Local businesses have also been encouraged by government to allow staff to use their spaces. Any opportunities to park at local businesses will be arranged locally.
Your Parking Space is offering all NHS staff free parking in 900+ car parks across the UK, take a look at the wesite to access a code.
NCP - free parking to all key workers who still need to travel and park during the lockdown period. No need to pre-book.
JustPark is encouraging people to list parking spaces as free for NHS workers, with over 5000 spaces listed so far.
NHS Free Parking is a new website from the British Parking Association which allows NHS and critical care workers to search for free parking near to where they need to be.
Cars & bikes
Halfords is offering 10 point car checks (worth £15) and a free bronze bike service (worth £30) to all NHS and emergency workers during the pandemic. Staff need to show their ID card at any Halfords or Halfords Autocentres.
Enterprise Car Club is offering free membership (a saving of up to £60) to NHS, emergency services, NHS volunteers and the Armed Forces.
Green Flag are offering free breakdown cover as a thank you for everything you are doing. Just call 0800510009 and show your NHS ID card if you breakdown.
Cycling
Transport for London is offering NHS staff free 24-hour access to Santander Cycles, including all journeys under 30 minutes. Speak to your NHS comms team to get a code.
Brompton Bike Hire - free 30-day foldable bike rental. Sign up to the app with the code Wheels4NHS using your NHS email account.
Health and wellbeing
Fiit Premium is now free to all NHS staff. Sign up to its app to get started.
Taxi service
Uber Medics is a new product in the Uber app which provides 25 per cent cheaper rides to NHS staff and care home organisations until mid-July. Find out more on the Uber website.
Source: www.nhsemployers.org
Be notified when we add a new articles